Pink Shirt - Blue Shirt
By Tryla Brown (ISBN 1-59879-056-0). Book that helps children understand the beauty of diversity.
Intersex in the Age of Ethics
By Alice Domurat Dreger (University Publishing Group, 1999, ISBN 1-55572-100-1).
Lessons from the Intersexed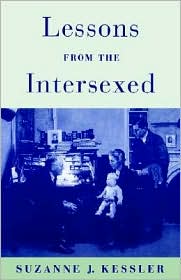 By Suzanne J. Kessler (Rutgers University Press, 1998, ISBN 0-8135-2530-6).
As Nature Made Him: The Boy Who Was Raised As A Girl
Written by John Colapinto (Published by HarperCollins, New York, ISBN 0-0601-9211-9).
Herculine Barbin: Being the Recently Discovered Memoirs of a Nineteenth Century French Hermaphrodite
Introduced By Michel Foucault. (Published by Pantheon Books, New York, ISBN 0-394-50821-1).
It's OK To Be You! Feeling Good About Growing Up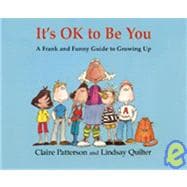 By Claire Patterson and Lindsay Quilter (Random House, New Zealand Ltd, ISBN 1-86941-024-6).
Please suggest your recommended titles to the AISSG Australia by contacting us.